---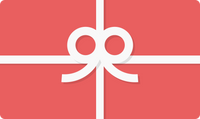 Sale
Best Gift!
A precious doctor who was on the floor when our family member was in the hospital loves shopping with Reel Life Aquariums. We couldn't think of a better way to say thank you for all he did for our family! Of course we had a little insight about his love for his aquarium being that our daughter works for him and loves it just as much. I hope he enjoys purchasing his new pets to add to his office!
Gift Card for Son
Came by email, so had it immediately. Also, received immediate personal thanks and acknowledgement from the store. Ordered just days before Christmas, printed it off and wrapped it up. Easy!
Gift cards
Thank you so much for helping me look at aquariums for my son. I appreciate the recommendation of gift cards. I know he will get what he wants. Great business and great customer service.
Online giftcard purchase
I usually call & order from store but no answer however recvd immediate text to go online for purchase. It was super easy & fast! Thank you for your quick response! ;)